Embarking On the Trip of A Lifetime In Vieques, Puerto Rico
Vieques, Puerto Rico is a small Caribbean island right off the mainland of Puerto Rico. The island may only be 23 miles long but the possibilities and views are bigger than you can imagine. Your vacation can be filled with the colors of the Caribbean, music from the mainland, and experiences you could never get at home.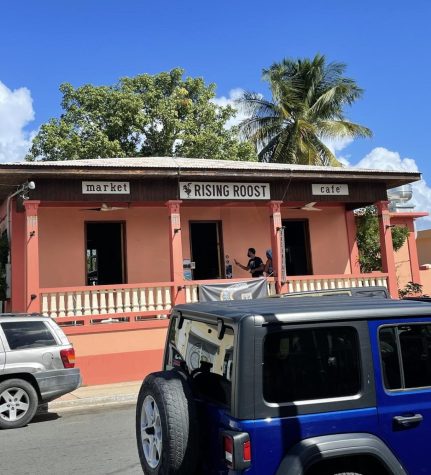 While staying in Vieques, there are two grocery stores to visit: "Morales" and "Family Market".
A morning started off at Rising Roost can't end badly no matter how much you hate the morning time. The "Banana Fosters French Toast" is the perfect sweet treat. If you're looking for something a little more savory, breakfast tacos are the way to go.
After a dip in the ocean and sunbathing till noon, you'll be hungry for lunch. Once you hear the mesmerizing music playing from bananas, you'll be hooked. Right on the main street of Esperanza, you can eat your carne frita or calamari with a view of the crystal clear ocean.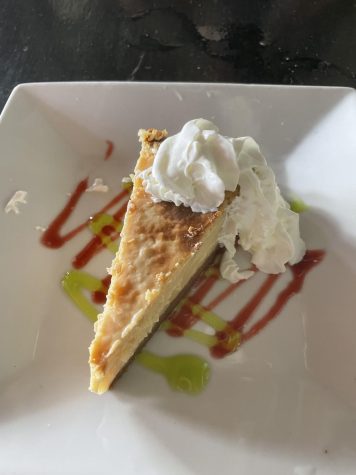 There is no doubt that after a bit of walking around the shops and jumping off the pier, you'll be hungry again. Take a drive around the island and stop at one of the multiple empanadas stands for a quick snack; you won't be disappointed.
Watch the sunset, take one more dip, or run back to your Air B&B for a quick shower. Then, head to "The Tin Box" located in the middle of Vieques jungle for dinner. Their food ranges anywhere from sushi to burgers to tacos. No matter what you get you'll leave the restaurant with a happy stomach and a good feeling. 
Now that you know what you'll be eating, you should find the beaches to fill the rest of your day. Vieques is surrounded by the ocean so you won't have any trouble finding a place to swim.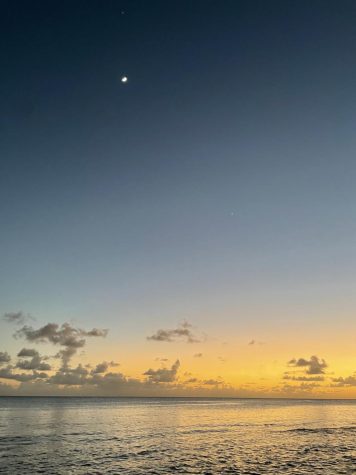 My personal favorite is "Caracas Beach" which is the perfect place to take a dip, sunbathe, or even snorkel. Next up is "Playa La Chiva" which has great snorkeling and calm waters, so you'll be able to see everything that's below you. If you're not into snorkeling and would rather be riding some waves, then "Navio Beach" is the place for you. No matter what beach you end up at, the water will be crystal blue and refreshing.
Ready for a break from the beach for a day? Don't worry there are more options than just swimming on Vieques.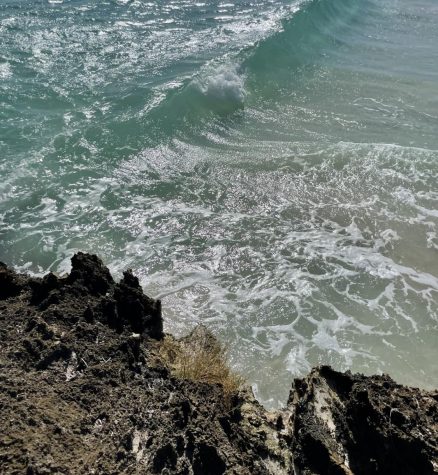 Around the island, you will see plenty of wild horses – more than you have probably ever seen in your life – and if you head to Esperanza Riding Company, you'll find some trained horses ready to take you around the island.
At "Mosquito Bay", there's not only great snorkeling. If you walk down the pier and watch the water for a bit you might just see a sea turtle.
Esperanza not only has great restaurants but also a couple of little shops and a tiny dock where you can jump in, looking out on the water you might just feel like you're on the edge of the world!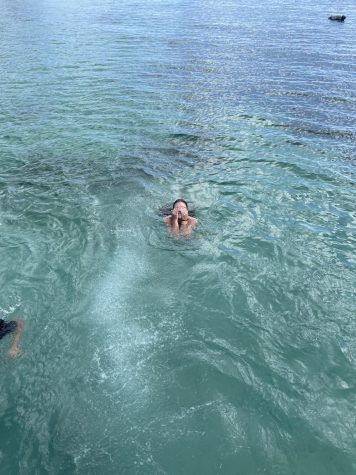 And last but definitely not least, Vieques is one of the few places in the world to have a bioluminescent bay. Contact a company like Melayas Tours and you can find yourself on a paddleboard or in a clear kayak in the bay. "Bio Bay" is a body of water that lights up at night and is stimulated. No matter the science behind it, you'll feel like you entered another dimension.
No matter what you do on Vieques you're bound to find fun, beautiful views, and memories at every bumpy turn.
Leave a Comment