Reviewing Colleen Hoover's Books: Which Ones to Read
As book Tik-Tok pulls teens into the world of reading, the name Colleen Hoover has become well known. Her books It Ends with Us and Ugly Love have become an obsession for many teenage girls, and once you're pulled into Colleen Hoover's writing it's hard to stop. 
It all started when I picked up It Ends With Us in late June. As soon as I read the first chapter I was hooked; one day later and I was reading the last page. Next, I read Ugly Love and soon enough I had read six of Colleen Hoover's books, each with a new storyline, plot, and characters that intrigue readers the second they open the cover. Once I turned to the last page of each of the books, I was texting or telling my friends that they had to read it. Her writing brought something new to romance which can be hard to do in such a predictable genre. 
It Ends With Us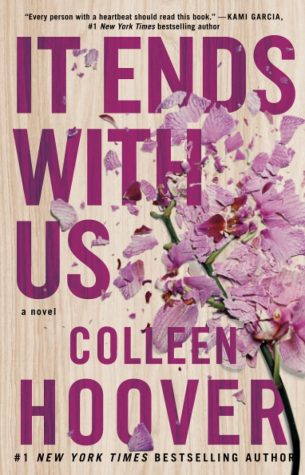 Summary: In the novel, readers see the main character, Lily Bloom, during her teenage years and adult life. In her teenage years, Lily navigates living in an abusive household as we see her friendship and love grow with a boy named Atlas. Although being just teenagers, Atlas and Lily's love is deep and strong as they share experiences and memories that many others wouldn't understand. Switching back to an adult Lily, we see her relationship with surgeon Ryle grow from the first moment they meet. Colleen Hoover makes you fall in love with Ryle and Lily as we see a relationship blossom, but when things take an unexpected turn maybe Lily's first love was the real perfect match?
Rating: 
Julienna Lofstrom: 9.3/10 
Jamie Dykstra: 8/10 
Mary Valentine: 8/10
Hopeless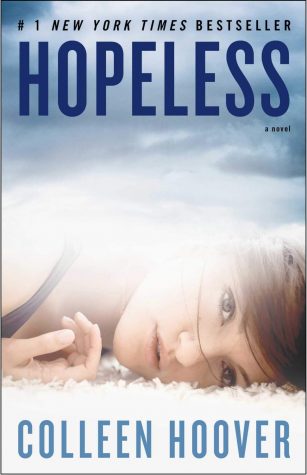 Summary: The novel starts off to seem like a typical innocent love story. Readers meet Sky, the main character, an adopted homeschooled girl without internet and who loves to read and bake. For senior year, she enters the world of public school and when she meets Dean Holder, she knows things are about to change. There's something mysterious about Holder that pulls Sky in, maybe it's the tattoo on his arm or his demeanor. As the senior year progresses so does Sky and Holder's relationship, but as Sky begins to uncover the truth of her past everything seems to fall apart right in front of her eyes. 
Rating: 
Julienna Lofstrom: 7.3/10
Mary Valentine: 7/10
Verity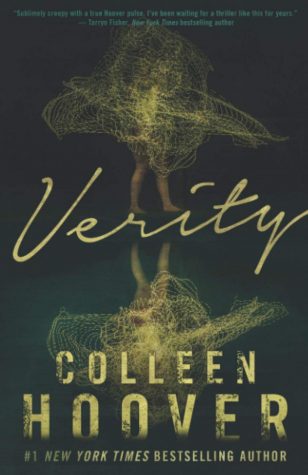 Summary: Colleen Hoover puts a twist on her romantic writing style in the novel Verity. Main character Lowen, a writer on her way to a business meeting comes face to face with a car accident making her late but also allowing her to meet Jeremy. When Jeremy calms her down after the accident, Lowen immediately feels a connection. When it's all over she believes she will never see him again and goes about her day. Everything changes when Lowen walks into her business meeting and sees Jeremy sitting at the meeting. When she is offered a book deal of a lifetime she has no excuse to turn it down. Lowen finds herself living in Jeremy's house in the woods, finishing a series that his now incapable wife once started. As Jeremy and Lowen's connection begins to grow, so does the sense that something is terribly wrong in the house. When Lowen finds Jeremy's wife's biography, her worst fears are confirmed. Will she break Jeremys heart with the truth or keep lying to the one person who feels like home?
Rating: 
Julienna Lofstrom: 6/10
November 9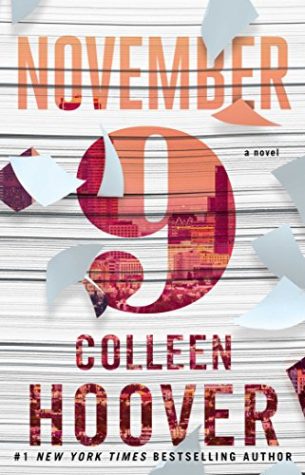 Summary: When Fallon meets her father for lunch she unexpectedly meets Ben, and after a hard conversation, she finally feels that she found someone who doesn't pity her for her past or her scars. Having suffered badly from burns, Fallon has never felt good enough and let her scars impact her confidence. Ben makes her feel different somehow which brings out a new side to her. When Fallon admits to Ben that she's moving to New York City twenty-four hours and is not ready for anything serious, they make a pact to see each other once a year every November 9th until 5 years have gone by when they can make a decision about their relationship. The pact starts off smooth and the first year goes great. However, a lot of changes in 5 years, and everything is not as easy as Fallon and Ben hoped. As Ben's secret comes out, Fallon has to think hard about what she wants and if she can forgive Ben for his past. 
Rating: 
Julienna Lofstrom:7/10
Mary Valentine: 6/10
View Comments(1)