Elon Musk loses "Richest Man in the World" title after halving his net worth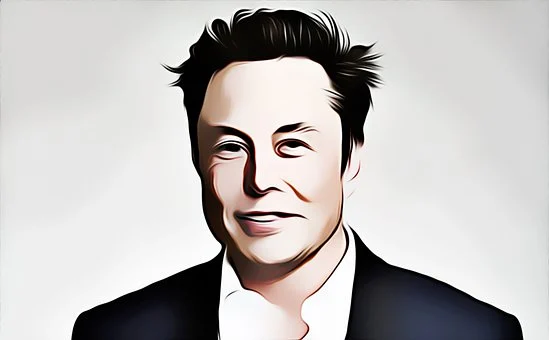 Elon Musk recently lost upwards of $180 billion, due to his less than stellar financial endeavors, including buying Twitter and selling Tesla stock. He's now lost more money in a single year than anyone in history.
Musk, better known as the richest person in the world, had a net worth of over $320 billion dollars, until plummeting to $138 billion in the past year. He won multiple titles for being so financially distinguished. He has significant amounts of stock with the country's most well-known companies including Tesla, Paypal, and Etsy.
It is hard to fathom how a man of his position could manage to lose $180 billion dollars in less than a calendar year. According to Bloomberg Billionaires, the lack of intelligence present in many of his financial choices are the prime reasons he lost such a copious amount of money.
One of Musk's most controversial financial scandals was purchasing Twitter in 2022. He claimed that he made this choice, not for money, but "to try to help humanity, whom I love." Although his intentions were good, they undoubtedly backfired on him.
Along with the unfathomable amount of criticism Musk received for his new purchase, he lost a pretty considerable amount of money in the process. He brought the social media platform for $40 billion, not making nearly enough back in profits to combat this down payment.
Buying Twitter was certainly Musk's most public choice in 2022, but his most significant financial loss was due to Tesla stock's poor performance. The Tesla stocks Musk owns are his biggest money makers. A whopping 65% of his shares come from Tesla stock.
In 2022, Tesla stocks went down significantly. There were frequent stories being published illustrating the dangers of the cars. Some even showed stories of them blowing up and causing catastrophic injuries and trauma to the owners.
The lack of money Musk was receiving from what used to be his biggest source of wealth made him doubt its importance. This evoked Musk into selling a large amount of his stocks in hopes to make a profit. This plan also backfired and ended up being the largest contributor to losing almost $200 billion dollars.
Losing such a large amount of money is hard to imagine. The Guinness World Records said it best; "the exact figure is almost impossible to ascertain."
Even after losing $180 billion dollars, Musk is still the second richest person in the world. Sitting comfortably at $138 billion dollars, he was only surpassed by French businessman, Bernard Arnault, who has a networth of $189 billion dollars.
Leave a Comment
Megan Douty, Writer
Megan Douty, a sophomore at Manchester High School is the opposite of your average student. Most 15 year old students maybe have a sport, band, or a club...